William F. Brown | Music and Lyrics by Charlie Smalls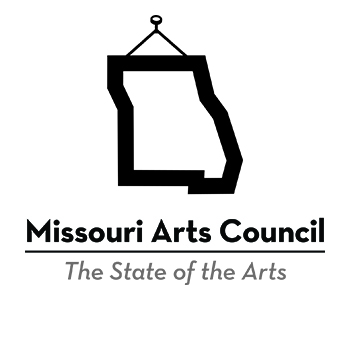 MU Theatre presents the Super Soul Musical THE WIZ, 
winner of seven Tony awards in 1975
Book by William F. Brown, Lyrics by Charlie Smalls, Directed by Joy Powell
It's a modern retelling of L. Frank Baum's classic children's story reflecting contemporary African-American music. After Dorothy gets swept up in a tornado, she finds herself in the fantastical world of Oz, but in this version, she is in Chicago, circa 1970 and ends up on Soul Train. An explosion of magic and heart, appropriate for audiences of all ages.
7:30p Oct 31 - Nov 2 and Nov 7 - 9
2:00p Nov 3, 10
Rhynsburger Theatre
505 Hitt St. Columbia, MO 65211
Director's Notes
There is magic infused throughout the lyrics and lines of the exciting story of The Wiz. The idea of belief in yourself, the search for identity and creating authentic friendships deeply reflects the mission of Mizzou Theatre. We seek to give a radically welcoming community to each and every student that is a part of the work that is done on our stages and in our classrooms. We seek to center narratives that in the past may have been omitted or ignored. We seek to create safe spaces for all varied and diverse voices to resonate. We couldn't think of a better way to tell that story than through the vision of a young woman. She is a young woman who is going through going through many of the same challenges that face our students.  
Dorothy is the forgotten farm girl who gets whisked away away to the big city. A world, which for our production, is set in the late 1970s/early 1980s Chicago culminating on the set of Soul Train, in all its disco, glitter, bell-bottomed glory!  
As Dorothy sets out on this epic adventure, she tackles the big questions… What is home? Does magic (or the feeling of life having magical moments) exist? What can the power of friendship accomplish? As we follow Dorothy and our squad of the "Four Friends" through their journey, we can recognize some of their foibles and triumphs in our own lives.
While this story cultivates universal themes, make no mistake, it is a story of an African American girl centered as the s-hero. We are proud of this. We are proud to tell this story. We are thrilled to make Mizzou history by being the largest cast of color of a musical since the school was created in 1839, 180 years ago. The Wiz helps us further the Mizzou Theatre mission. It helps us make a place for all of the "Dorothy's" in our community and beyond.
Thank you for joining us as we continue the dream of a brand new day!
Believe in yourself right from the start
Believe in the magic that's inside your heart
Believe what you see
Not what life has told you to
            —Dr. Joy Powell
               Director
Dramaturg's Notes
The Wizard of Oz. It's an American classic, taking its rank amongst baseball and apple pie. Most of you will know a line or two from the 1939 film starring Judy Garland, some maybe without ever having even seen it. And in the 80 years that has passed since we are first introduced to Dorothy and her little dog, Toto, and her sparkling, red shoes on the silver screen, it has long taken and rightfully claimed its spot in the legacy of great American cinema.
But this American classic, like most American classics, is undeniably, overwhelmingly, and exclusively white. It reflects the hopes and fantasies of people who look like Judy Garland as Dorothy Gale, leaving the rest to imagine what it would be like to experience that same magic- a bright and fantastical world where anything seems possible.
In between the release of the 1939 film and the first performance of "The Wiz" on the Broadway stage in 1975, Black people in America desperately needed a bit of that magic. Black people in America needed to be taken out of their reality, even if for a little while, into a world that loved and accepted them without any hostility or animosity- a world that looked like them. Just a decade prior, the Voting Rights Act of 1965 went into effect. The decade before that, 14-year-old Emmett Till was brutally murdered and turned into a catalyst for a new era of the Civil Rights Movement. And as you know, the list goes on and on with tragic things happening to tragic people since they were first brought to this country. A bit of magic is greatly accepted in any form attainable.
In our production of The Wiz, taking place in the late 1970s/late 1980s, it still, unfortunately, serves as an escape from a tragic reality in 2019. But I invite you to leave reality at the Rhynsburger door and step foot into our magical escape— Welcome to Oz.        
                —Kaylin Jones
                   Dramaturg