Welcome and Overview
Letter from the Department Chair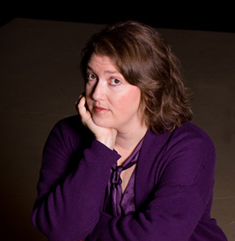 Welcome to the Graduate Program in the Department of Theatre! This is a community of accomplished artists and scholars who are dedicated to excellence in academic theatre. We are proud to have an award-winning faculty and alumni who are stellar in the field of Theatre and Performance Studies at the regional, national, and international level.
At the University of Missouri, Master's and Doctoral Students have many opportunities to work closely with faculty and undergraduates in all aspects of the Theatre as playwrights, instructors, teaching assistants, designers, historians, technicians, interactive theatre, authors, solo performers, directors, make-up artists, ensemble actors, dramaturgs, and producers of new work. Our faculty's expertise ranges from theatrical history to production and design, from Interactive theatre to Performance Studies. Each graduate student becomes a part of the rich Mizzou legacy of excellence in the Association for Theatre in Higher Education, the Kennedy Center American College Theatre Festival, the Mid-America Theatre Society, the American Society for Theatre Research, and the Theatre and Performance Studies Divisions of the National Communication Association and the Central States Communication Association.
We believe that Theatre continues to thrive in a highly collaborative environment. In addition to the faculty's numerous publications and productions, we also strongly believe in working with our graduate students to direct, write, and produce academic and dramatic work. Together, we have created nationally recognized creative work for the stage and in top journals and academic presses. Several faculty and graduate students have also worked collaboratively to obtain grants, create scripts, and foster new plays from the page to the stage. We are very proud of our graduate students' success rate of publication in nationally recognized journals.
Our graduate assistants are an integral part of our academic program. We are proud of our high graduation and job placement rate, and provide the necessary mentoring for today's competitive market. With a sophisticated theatrical season during the academic year held on two main stages, we also host several innovative programs in writing, acting, and directing, including the World Theatre Workshop, Interactive Theatre, the Troubling Violence Performance Project, the Missouri Playwrights Workshop, the Life and Literature in Performance Series, and the Larry D. Clark Summer Repertory Theatre.
We are pleased that you are interested in our graduate program and look forward to answering any of your additional questions.
Sincerely,
M. Heather Carver, Ph.D.
Chair, Department of Theatre
Contact Info
For applications or more information, please write or call:
Department of Theatre
University of Missouri
129 Fine Arts Building
Columbia, MO 65211
phone: 573-882-2021
fax: 573-884-4034
Please upload unofficial copies of all college/university transcripts to your online application for admission. You will only need to provide official transcripts to the Office of Graduate Studies if you are accepted to the program.
Quick question about graduate academics?
email Dr. Heather Carver (carverh@missouri.edu)
or Jabarbara Jennings (jenningsjaba@missouri.edu)