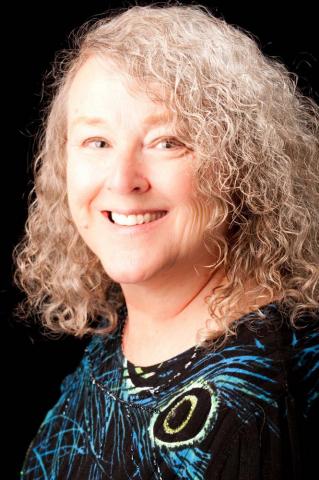 Chancellor's Professor; Curators' Distinguished Professor Emerita; Director of Center for Applied Theatre and Drama Research
129 Fine Arts Building
573-882-0528
Education
B.A. Michigan State University
Certificate, Belgian National Theatre Institute, Brussels
M.A. Ohio State University
Ph.D. University of Michigan
Bio
For over thirty years, Suzanne has pursued a research interest in theatre as active learning pedagogy for other disciplines, an approach which now falls under the umbrella title of "Applied Theatre."  With MU Theatre colleague Clyde Ruffin, she founded the Mizzou Interactive Theatre Troupe in 2003, and continues as its Producing Director.  The troupe annually gives some 20-25 campus performances and tours to other venues, such as the University of Kansas, Oklahoma State, Creighton University in Omaha, the University of Dayton, the University of Oklahoma, UMKC and UMSL. Suzanne has been CO-I or PI for three major MU grants that used interactive theatre: Ford Foundation Difficult Dialogues (diversity), NSF ADVANCE (gender issues in STEM fields), and Susan G. Komen (doctor-patient communication about breast cancer), a project which also received Mizzou Advantage funding.  In June 2012, Suzanne gave a short course on theatre as active learning for the University of Wisconsin System's Faculty College,.  In 2015, she founded the MU Center for Applied Theatre and Drama Research.
Suzanne's Applied Theatre research is not confined to interactive theatre.  Following a faculty development leave in 2010/11, Suzanne designed and piloted a course in creative thinking for the non-arts major, which she now teaches annually for the Honors College.  In fall 2015, she was invited by a Bioengineering faculty member to teach a short course in creativity to an experimental group of his capstone students.  Following the positive results of that experiment, she and Dr. Ferris Pfeiffer were awarded an Mizzou Advantage grant to conduct an expanded pilot in 2016, and then another in 2017.  Bioengineering has, as a result, made creativity training a permanent component of the department capstone.  Suzanne and her team have been awarded an NSF IUSE grant, "Creativity throughout the Curriculum: Educational Practices to Build the STEM Workforce of Tomorrow," to teach other engineering faculty how to integrate creativity training into their courses (2019-2022).  They also received funding to teach creativity for an NSF REU site (2018-2021).Suzanne is also exploring the use of actor training to help scientists communicate with the lay public, collaborating with an MU team of scientists and journalists. She is participating in a 3-year NSF-funded program to evaluate the team's curriculum for communicating science, and is a co-author on a 2018 article published in Science Communication.
A strong believer in interdisciplinary work and academic reform, Suzanne has been a Kellogg National Fellow (leadership training and interdisciplinary research, 1981-84) and a Carnegie Scholar (Scholarship of Teaching and Learning, 2000-2001)  With Kellogg colleague Bill Timpson, she co-authored Teaching and Performing:  Ideas for Energizing Your Classes (2nd ed., 2002).  Another Applied Theatre book, Thinking Through Script Analysis (co-authored with Patricia Downey, 2012), embeds explicit learning of critical, analytical, and creative thinking in the disciplinary techniques.  Suzanne edited Creativity in Theatre:  Theory and Action in Theatre/Drama Education for Springer in 2018, on the invitation of the series editor, Ron Beghetto. 
Suzanne's teaching awards include the ATHE 2003 Outstanding Teacher Award, a 2004 Mizzou Kemper Award, and a 2012 MU Writing Intensive Teaching Excellence Award.  Out of the seven Theatre Department productions Suzanne directed that were entered in the Kennedy Center/American College Theatre Festival, 4 won regional awards and one garnered a national Honorable Mention for directing.  Suzanne has published translations of plays by Belgian author Paul Willems as well as journal articles and book chapters on theatre, drama, and pedagogy.  She also served as Editor of Theatre Topics and Vice President for Professional Development for her national organization, ATHE.
Selected Publications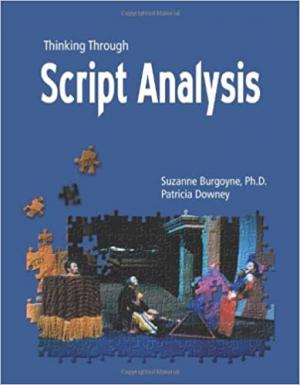 Thinking Through Script Analysis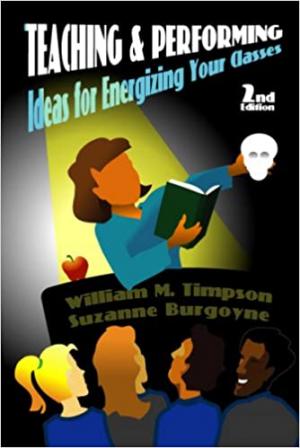 Teaching and Performing: Ideas for Energizing Your Classes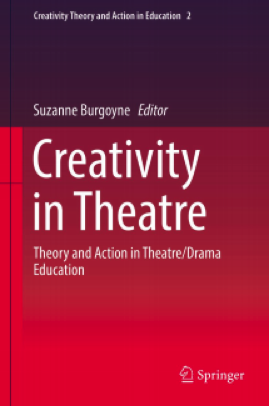 Creativity in Theatre: Theory and Action in Theatre/Drama Education