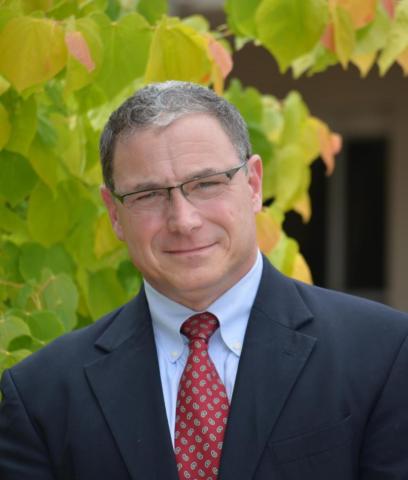 Professor of Playwriting, Acting, Dramatic Literature & Theatre History
117 Fine Arts Buliding
573-882-0535
Education
Ph.D.,City University of New York
Bio
Founder and Co-director, Writing for Performance Program
Founding Artistic Director of Missouri Playwrights Workshop, the Mizzou NewPlay Series, and the Larry D. Clark Summer Repertory Theatre's Comedies-in-Concert Series
David Crespy founded MU's Writing for Performance program, serves its Co-Director, and it received the 2017 Gold Medallion from the Kennedy Center American College Theatre Festival (KCACTF).  He is the founding Artistic Director of MU.'s Missouri Playwrights Workshop, the Mizzou New Play Series, and Summer Rep's Comedies-in-Concert Series. He received a Fulbright Fellowship to Greece in 2018 to write a trilogy of plays about the Jewish Community of Thessaloniki, Madre de Israel: Three Plays of Jewish Salonica, which is part of his family's Greek and Spanish heritage in Europe.  Dr. Crespy is a working actor a member of SAG-AFTRA, and a veteran of many NYC soap operas, including One Life to Live, All My Children, Guiding Light, Loving, Another World, and Ryan's Hope.  You can catch him in several films including Presumed Innocent (with Brian Dennehy and Harrison Ford), Box Elder, Red Cloud, The Experimental City, and most recently, Michael Starr's Cicada Song. He is also a proud veteran of the MU stage, performing the musical Parade under the direction of James M. Miller, The Girl in the Cube by Matt Fotis, directed by Dr. Suzanne Burgoyne, and most recently, as part of the 2019 Summer Repertory Theatre productions of Corduroy, directed by Dr. Matt Saltzburg, and the musical Ragtime, directed by Dr. Joy Powell.
His areas of research and teaching include playwriting, screenwriting, acting, dramatic literature, and theatre history. He has a special scholarly focus on dreamwork for dramatic writing and the plays of Edward Albee.  He holds a BFA in Acting from Rutgers University's Mason Gross School of the Arts (where he studied with William Esper), an MFA in Playwriting from the University of Texas, and a PhD in Theatre History, Theory, and Dramatic Literature from the City University of New York. David currently serves as the President of the Edward Albee Society, and has served as the Dramatist Guild Field Representative for the state of Missouri, and as the resident playwright for First Run Theatre in St. Louis, MO. David's plays have been developed and produced at theatres across the US including the Cherry Lane Theatre, River Union Stage, NJ Dramatists, Playwrights Theatre of NJ, Nebraska Repertory Theatre, Primary Stages, The Cherry Lane Theatre, The Playwrights Center, HB Playwrights Foundation, Austin Melodrama, Jewish Repertory Theatre, Talking Horse Productions, Columbia Entertainment Center, Stages St. Louis, First Run Theatre (St. Louis), Valiant Theatre (Chicago), and Creative Theatre Unlimited.
David is the former Region V National Playwriting Program Chair through the Kennedy Center American College Theater Festival (KCACTF), and has served as chair of the Playwriting Program for the Association for Theatre in Higher Education (ATHE) and the Playwrights Symposium of the Mid-America Theatre Conference (MATC). His major plays include The Missouri Horror, Stampede, Altneuschul, Violet Palimpsest, Stars in the Sky, the Civil War Romance of William & Bettie Hill, Parabolis, Men Dancing, The Queens Orphans, Seven Were Hanged, Tekìya, Beshert; Or the Jewish Dating Cycle, Houseblend; Or Coffeecake Tsimmis; Or My Bubby & Zeyde Are From Outer Space!, The Sudden Glide, Wallace's Line, The Sad Girl, and Bad French. His plays have been finalists in the David Mark Cohen Award, the National Playwrights Conference of the O'Neill Theatre Center, and the National Ten-Minute Play Festival of Actors Theatre of Louisville. He has been a featured playwright and Director of the Play Lab for the Great Plains Theatre Conference in Omaha, Nebraska and the Last Frontier Theatre Conference in Valdez, Alaska. Dr. Crespy is the recipient of the 21st Century Playwrights Festival, the 2011 Kennedy Center American College Theatre Festival Gold Medallion, the 2010 Region V Kennedy Center American College Theatre Festival Road Warrior Award, the 2017 Jackie White Memorial Playwriting Award (theatre for youth), the University of Missouri Summer Research Fellowship, Provosts Research Leave, and Excellence in Education Award.  Over 100 of his playwriting students have been recognized as regional finalists with the Kennedy Center American College Theatre Festival (KCACTF) and 30 have received national recognition through KCACTF as well.
Dr. Crespy has been instrumental in bringing major American playwrights, scholars and theatre artists to the University of Missouri, including Edward Albee, Tony Kushner, John Guare, Lanford Wilson, Kim Marra, William Yellow Robe, Mac Wellman, Robert Schanke, Lynn Nottage, Romulus Linney, Rick Sordelet, Caridad Svich, Elaine Romero, Lindsey Alley, Elizabeth Ashley, Marshall Mason, Jackson Bryer, Tanya Berezin, among many others, raising over $200,000 in grants and creating several new theatre conferences at Mizzou including Angels In Performance: Documenting the Lives of LGBTQ Lives in Theatre and Performance, and Missouri Self-Taught: Lanford Wilson and the American Drama.  Dr. Crespy was instrumental in the procurement and archival process of the Lanford Wilson Theatre Collection at the University of Missouri's Ellis Library Special Collections and Rare Books.
Dr. Crespy worked closely with Edward Albee as a scholar for over twenty years, and his books include The Off-Off Broadway Explosion, (Watson-Guptill, 2003), his book about New York's off-off Broadway in the 1960s (with a foreword by Edward Albee); Richard Barr: The Playwrights' Producer (SIU Press, March 2013), about Broadway producer, Richard Barr, the producer of Mr. Albee's plays and former president of the League of American Theatres and Producers (with a foreword and afterword by Edward Albee); Lanford Wilson: Selected Stories, Sketches, and Poetry (University of Missouri Press, 2017), with a foreword by Marshall Mason, and with his co-editor, Lincoln Konkle, the third volume of New Perspectives on Edward Albee Studies, titled Edward Albee as Theatrical and Dramatic Innovator (Brill, 2019). His articles and plays have appeared in The Journal of Dramatic Theory and Criticism, Text and Performance, Theatre History Studies, Contemporary Theatre Review, New England Theatre Journal, Latin American Theatre Review, The Dramatist, Slavic and East European Performance, Theatre/Practice: The Online Journal of the Mid-America Theatre Conference, Canyon Voices Literary Magazine, and www.glbtq.com. His plays and essays may be found in Perfect Ten (Gary Garrison, ed., Heinemann), Playwriting Master Class (Michael Wright, ed., Heineman), Monologues for Men by Men (Gary Garrison, Ed., Heinemann), Angels in American Theatre (Robert Schanke, ed., Southern Illinois University Press), and The Influence of Tennessee Williams (Philip Kolin, Ed., McFarland), Contextualizing New Plays, (Eds. Anne Fletcher and Scott Ireland and Anne Fletcher, eds., Cognella), Creativity Theory and Action in Theatre/Drama Education, (Suzanne Burgoyne, ed. New York: Springer, 2018.), Edward Albee and Absurdism (ed., Michael Y. Bennet, Brill, 2017), and The Sixties Center Stage, (eds., James Harding and Cindy RosenthalUniversity of Michigan Press, 2017).
His latest book project is Dreamwrighting: Dreamwork for Dramatic Writing for Stage & Screen, a text on the use of dreams and dream structure in playwriting and screenwriting, and his current play projects include City of Miracles and Wonder, Mirou of Kalamaria, and Three Daughters of Salonica, his Madre de Israel play trilogy about the Jewish Community of Thessaloniki, which is being developed by the Valiant Theatre of Chicago, Nich Radcliffe, artistic director.  He is working very closely on the project with dramaturgical director, Anne Fliotsos, a theatre professor at Purdue (and a former Mizzou Theatre professor) who shares Dr. Crespy's Greek Heritage.
Selected Publications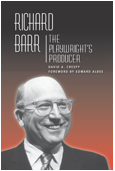 Richard Barr: The Playwrights' Producer

The Off-Off Broadway Explosion, (Watson-Guptill, 2003)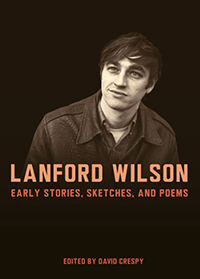 Lanford Wilson: Early Stories, Sketches and Poems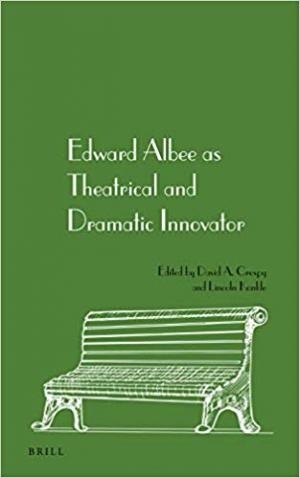 Edward Albee as Theatrical and Dramatic Innovator