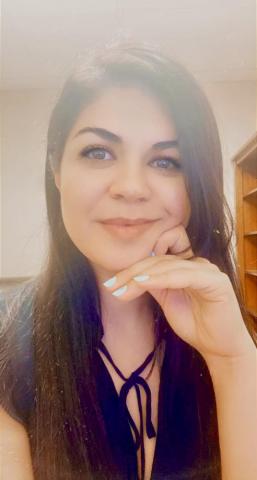 Graduate Teaching Assistant:
Beginning Costume Construction TH 1340; Costume Shop Design and Construction Assistant
Education
B.A - Clothing and Textile Design, University of Science and Culture, Tehran, Iran
M.A - Design for the Fashion System, Polytechnic University of Milan, Italy
Ph.D. (Candidate) - Textile and Apparel Management, University of Missouri, Columbia, Missouri
Bio
Lida Aflatoony is an artist, researcher, and educator in the field of fashion design. She is a doctoral candidate in the Department of Textile and Apparel Management (TAM) at the University of Missouri. She has collaborated with several apparel companies for 5 years in Milan (Italy) such as Atelier Versace, Roberto Cavalli, Rosamosario, Vaprio Stile Srl, and Crochette di Milano. In Theatre Department at Mizzou, Lida has served as a teaching assistant in the Beginning Costume Construction course and worked at the costume shop as a costume shop head and assistant during the Larry D. Clark Summer Repertory performances for three years. Lida's research interests include design innovation, user participatory design solutions, sustainable product development, sizing, digital design, and fashion technology in apparel and accessory production.