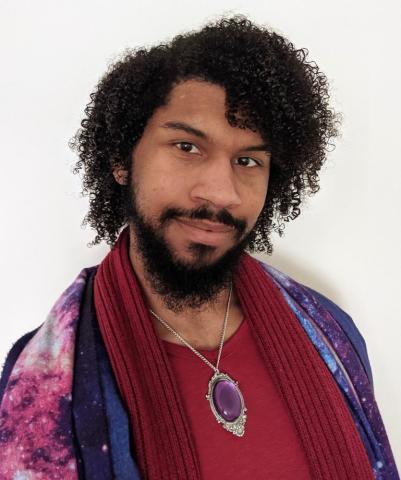 Assistant Professor
29 Fine Arts Bldg.
573-882-2022
Bio
Marc W. Vital II is the Assistant Professor of Costume Design who began his career in north east Alabama. Enthralled with live theater he joined his high school drama program, quickly becoming its first resident costume designer. While there he designed six productions including The Hobbit, Grease, and The Jungle Book. Marc went on to earn his Bachelor's Degree in Theatre with a Concentration in Costume Design from the University of Alabama where he designed William Finn's A New Brain and the USA premier of The Kidnapper's Guide. He then earned his MFA in Costume Design and Technology from The University of Missouri-Kansas City (UMKC), where he had the privilege to work at several Kansas City theatre companies including: The Coterie, UMKC Theatre, and The Unicorn Theatre. His works include And Justice for Some (The Coterie), Clybourne Park (The Unicorn Theatre), and The Miraculous Journey of Edward Tulane (The Coterie). In his final semester at UMKC, Marc had the rare opportunity to present his portfolio at the USITT Young Designers Forum in Utah and the National Design Portfolio Review in New York.
Interested in creating new works, Marc has designed for Freedom Rider, a new play directed by Ricardo Khan, and co-designed for Immeasurable Heaven, a three year project at UMKC directed by Stephanie Roberts.
His other works include, a production of Godspell, a favorite of Marc's, directed by Ernie S. Zulia, at Hollins University; Peter Pan, Alone Together Again, Oklahoma, Boeing-Boeing, The Cemetery Club, and Footloose- a smash hit- all at The Tibbits Opera House; and Puss in Boots and How I Became a Pirate at The Lost Colony's Children's Theatre.
Marc is interested in producing works exploring LGBT and race issues through visceral and evocative story telling. He believes that through uncensored communication, "we can build a beautiful city" where all people can express themselves and find love and acceptance. "Not a city of Angels, but a city of men (and other people for which the term "men" does not apply)."