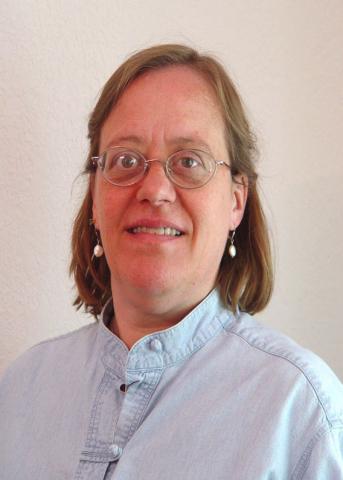 Department Chair, Associate Professor, and Scenic Designer and Director of Production
129 Fine Arts Building
573-882-2904
Education
A.S., Advertising Design, Iowa Lakes Community College
B.A., Speech, The College of Wooster
M.F.A., Theatrical Design, Case Western Reserve University
Bio
Mimi Hedges is pleased to join the faculty here at MIZZOU. She most recently taught at Stephens College where she served as the Interim Dean of Performing Arts 2013-2014, Director of Advising and Liberal Arts 2012-2013, Dean of Liberal Arts from 2008-2012 , interim chair of Psychology from 2009-2012, and resident scenic designer/scenic artist at Stephens College from 2002-2008.
Hedges has taught and designed at the University of Wyoming, Montana State University and acted as the head of design and technology for theatre and dance at the University of Montana. She has judged for the Iowa Skills/USA VICA competition in graphic design, taught drawing and design in the art department and designed productions for the music department at Iowa Lakes Community College. She has taught courses in Properties Design and Construction, Scenic Design, Scene Painting, Dramatic Literature, Theatre History, and Mechanical and Computer Drafting.
Her professional credits include designs for the Unicorn Theatre and Young Audiences in Kansas City, Arrow Rock Lyceum Theatre, Tri-Cities Opera, The Montana Rep, Montana Shakespeare in the Parks, Okoboji Summer Theatre (as resident and guest designer for more than 50 productions), art direction for the Stephens Summer Film Institute and most recently the Larry D. Clark Summer Repertory Theatre.
Some of her most recent designs include Intimate Apparel, Gypsy, Cat on a Hot Tin Roof, Into the Woods, Shrek, Ragtime, Father comes Home from the Wars Parts 1,2,& 3, Dance on Bones  and Corduroy.