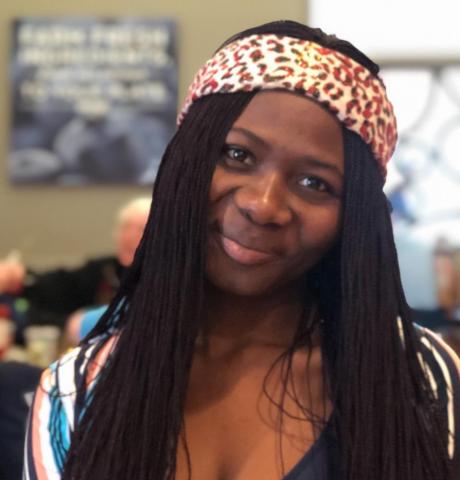 Graduate Instructor
by appointment
Education
BA Theatre Arts, Benue State University, Nigeria.
MS Theatre Studies, Illinois State University, Normal, IL.
Bio
Irene is a dramaturg, stage manager, and theatre activist. During and post her undergraduate studies in Nigeria, she worked with various theatre groups in areas of Children's Theatre and Theatre for Development. She also worked as a freelance production manager for some film houses in Abuja, Nigeria, producing both short and full-length films. 
At Illinois State University, she took a keen interest in Dramaturgy and worked as a Dramaturg for Kushner's The Illusion and Ibsen's An Enemy of the People. (The latter earned her the "Dramaturg of the Year Award.") Upon completion of her master's degree, she worked as an Instructional Assistant Professor at Illinois State University and Adjunct Faculty at Illinois Central College, while serving as a Stage Manager for the Nomad Theatre, Normal, IL.  
Some of her research interests include; Dramaturgy, Performance Studies, Comparative Study of non-western Theatre, Contemporary Theatre, Post-colonial Studies, and Cultural Studies.